Fill the Blind Spots in Your Cold Chain
The pharmaceutical cold chain has seen rapid developments in sensor technologies. With a greater number of critical drug treatments requiring shipping and storing in uninterrupted cold conditions, from manufacture all the way to patient administration, full visibility into the product's entire journey, including problematic events like temperature excursions, helps ensure product quality and patient safety. However, there are blind spots in the cold chain. A solution could be the implementation of compatible sensor configurations and standardized data-sharing processes.
Data-sharing processes and architecture, built on a foundation of existing GS1 Standards, are the connective tissue that holds the sensor network together.
Six Sensors for Visibility
In this whitepaper, discover how different sensor technologies have been deployed in the cold supply chain:
RAIN RFID*

Active RFID

Bluetooth Low Energy (BLE)
Low-Power Wide Area Networks
Near-Field Communication (NFC)
Global Positioning System (GPS) and Temperature
While some of the sensor technologies discussed may not appear in current GS1 Standards implementation guidelines, they are increasing in prevalence in the cold chain ecosystem. Therefore, it is important to consider the various sensor technologies in achieving interoperability.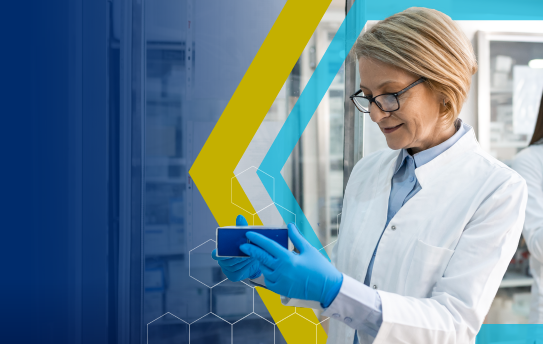 Here are additional resources that might interest you.
*What is RAIN RFID?
Radio frequency identification or RFID is a technology that enables the sharing of data encoded in RFID tags via RFID scanners. The term RAIN RIFD specifies use of the UHF frequency band, which leverages the GS1 air interface protocol to communicate with tags.
GS1 refers to "RAIN RFID" tags in this document whenever making reference to UHF RFID tags. NOTE: Within the UHF RFID technology space, GS1 only endorses RAIN RFID implementations that are encoded per GS1's EPC standards (which is a subset of all RAIN RFID implementations).