Improve Omni-Channel Fulfillment Through Inventory Visibility
Expectations for on-time, anywhere fulfillment have never been greater. Purchases are won or lost through the retailer's online story—meaning complete, accurate information (or lack thereof) can be the deciding factor. It is up to your data and technology to ensure consumer satisfaction and delight.
And just like that, automation in retail becomes a game changer.
By leveraging GS1 Standards, the most widely used system of supply chain standards in the world, you can maximize your technology investment with the framework to identify, capture, and share data. This allows you to harness accurate search results, inventory management, and faster fulfillment to meet consumer demands.
The Path to Flexible Fulfillment
In this whitepaper, learn about the path to flexible fulfillment, including:
Omni-channel complexities and challenges for inventory management and fulfillment due to the COVID-19 pandemic
Technologies that have transformed stores into digital fulfillment centers (micro-fulfillment, dark stores, click & collect, robots, drones, and more)
A "good, better, best" standards + technology journey to improve efficiency, speed, and trust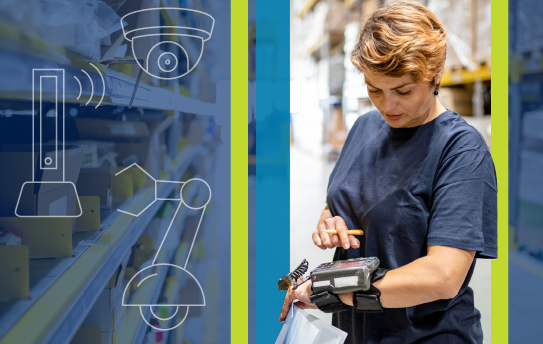 Empower Frictionless Commerce
Retailers' quest to reduce friction in the customer experience, like long wait times or other check-out challenges, and to enhance the resilience of their operations against critical labor shortages have given rise to the autonomous grocery store. From self-scan apps, to smart carts and computer vision, automation technologies can facilitate frictionless customer experiences and improve efficiency for employees in grocery retail environments.
A frictionless shopping experience is like an ecosystem. It requires integration of process and technology, with the common language of standards to tie everything together. GS1 Standards provide the common business language needed to facilitate precise product identification and share associated product and location master data. Use of a 2D barcode, such as a QR code, can then help empower cashierless checkout, promote in-store labor efficiency, and provide seamless consumer engagement before, during, and after point-of-sale.
Into a Frictionless Future
Read our whitepaper to discover:
Current and future automation technology trends, including computer vision and artificial intelligence (AI)
How technology, processes, and standards combine to help create a frictionless shopping experience, such as cashierless checkout, and promote employee efficiency
How the 2D barcode can streamline inventory management and improve customers' in-store buying experience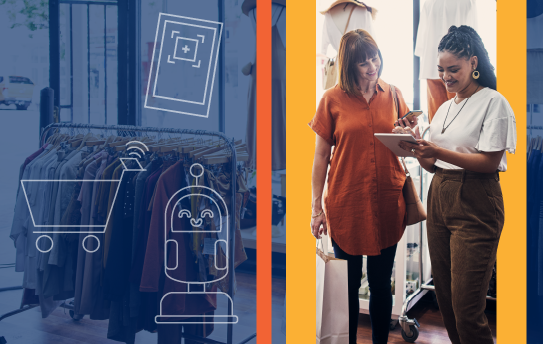 Here are additional resources that might interest you.