Target, Keurig, and Pilot Pen Share Their Data Quality Journeys
Investment in high-quality product data helps support growth ~ the payoff is in the details. Any organization large enough to have accumulated appreciable amounts of product information will undoubtedly find that data shared with customers does not necessarily match the actual physical product. Data quality is an enormous challenge in today's hyper-connected, unified commerce world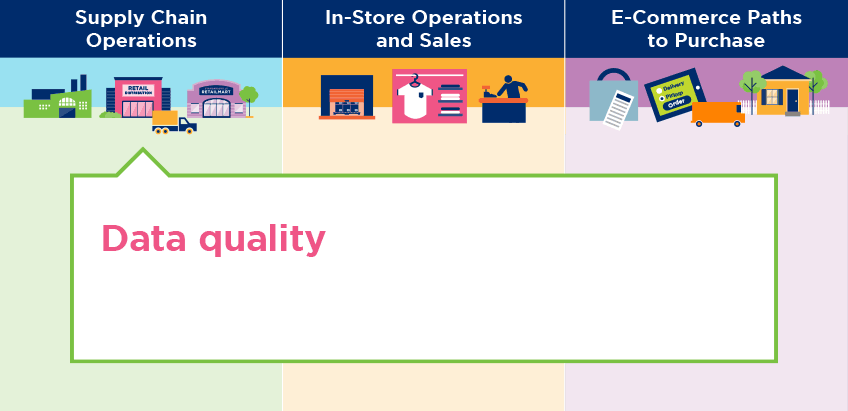 "Guests who shop online and in our stores are spending more than twice as much as store-only guests. Our online guests are quickly becoming our most valuable guests as well as our most demanding ones. That's why we are investing in data quality. We're transitioning from data as simply foundational to data as a strategic asset that fuels revenue growth." 
Angela Schulz, Senior Director, Item Center of Excellence, Target
To learn more read our white paper or attend our GS1 Standards for Product Data Excellence Online Certificate Course.
Check out the "Rising Risks of Poor Data Quality — and Its Impact on Your Entire Business" infographic