Use GS1 US Data Hub | Product - View/Use for valid product information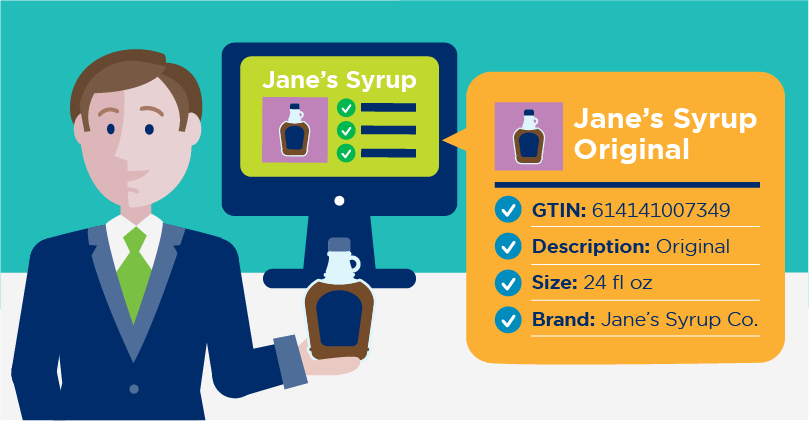 In today's Omni-channel world, accurate data is more important than ever before, especially when it's available directly to the consumers. GS1 US Data Hub® | Product - View/Use is a subscription-based tool that gives you access to the GS1 US product database, a listing of over 13 million products created directly by the brand owners, containing GS1-compliant UPC/U.P.C.s, GTINs and product data.
With GS1 US Data Hub | Product - View/Use, you can:
Have more confidence that your suppliers' U.P.C.s and product data is accurate at time of set up

Reduce the need to use manual look-ups or algorithms for finding the "most likely match" for product listings

Provide a better customer experience by validating that products you offer match the description and image
Improve data quality with validated product data

Over 13 million products are in the database with thousands of new products added each day

U.P.C. and basic product data is provided directly from the brand owner; GTINs and U.P.C.s are GS1-compliant

Product data includes company name, brand name, product description, GTIN®, U.P.C., industry, packaging level and hierarchy, GS1 Company Prefix, and the date of the last change

Additional product data may be provided by the brand owner, including dimensions, weight, country of origin, and a photo of the product

In-tool messaging allows you to directly contact brand owners with questions about their products
Choose options to customize to your workflow needs

Search for products by GTIN®, Company Name, or description

Choose from single user, five users, 10 users, or unlimited users access options

Do one-by-one queries, download mass queries, or use the API
Additional Services
You can also add the features below to your subscription for an additional fee.
Use GS1 US Data Hub | Product - View/Use for valid product information
Choose GS1 US Data Hub | Product - View/Use 3rd Party Product Data

Choose the number of users you need

Choose the optional add-ons

Access 13 million products from the GS1 US database