The Food Safety Modernization Act (FSMA), Rule 204 is published
GS1 Standards can help you prepare.
Start now and get the resources you need to meet the deadline of January 2026! 
Understand who in your organization to involve, what steps are needed and what resources are available with our readiness checklist.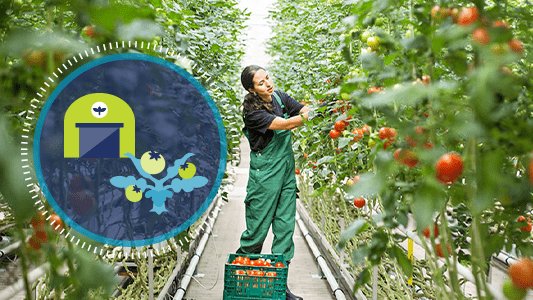 Risks to food safety exist throughout the entire supply chain, and consumers are demanding more information about their food. It's more critical than ever to standardize the identification of products and locations to know exactly where they're going, understand where they've been, and share this information effectively. This traceability prepares companies to act quickly to supply chain disruptions, like recalls, so they can minimize food waste and revenue loss.
How GS1 Standards Can Help
The first step in enabling this traceability is having visibility into your supply chain. Suppliers, distributors, trade associations, and more are collaborating with GS1 US to power greater confidence in food safety and traceability through GS1 Standards.
Looking for Education and Training?
Save 50%

on the GS1 Standards for Food Traceability Online Certificate Course. 
Learn How to implement case-level traceability with the user of GS1-128 barcodes and what key data elements (KDEs) need to be captured and shared at critial tracking events (CTEs).  Take advantage of this limited-time offer by October 13 when using promo code "
FoodSafety50

" at checkout for $225 in savings.